So I have decided to write one more article about our trip to Japan, telling you about my favorite places of this journey. This might help some of you who are deciding what places to skip and what places are worth visiting. I will try to make this quick, only highlighting the most interesting facts.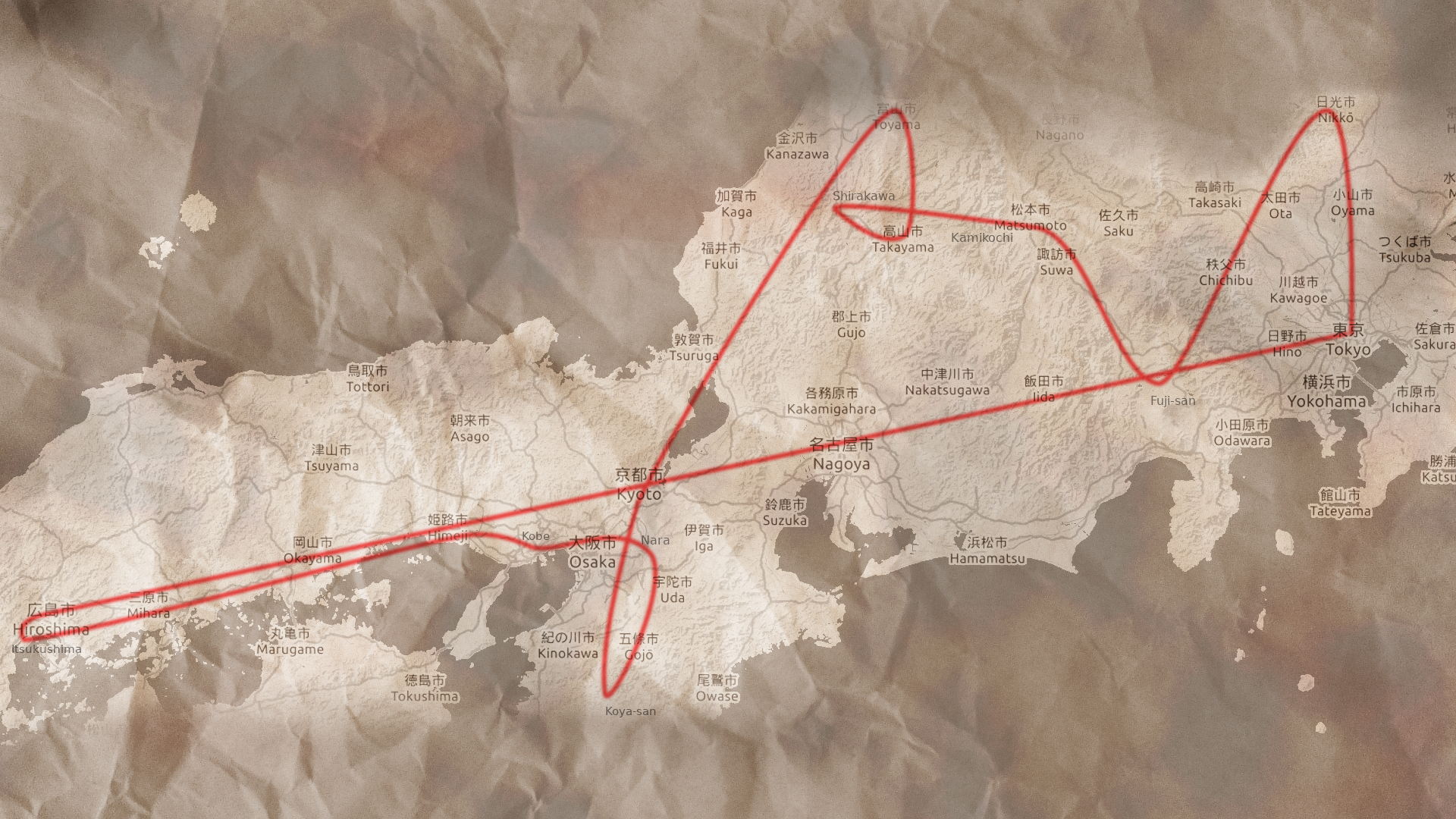 Kōya-san
This is my top one! This places has a truly mystical feel. It is probably one of the most sacred places in Japan. You can see many magnificent Buddhist temples and Shinto shrines here (and get a green tea in one temple :D). This place is popular also among Japanese since we have met also many groups of pilgrims, wearing the straw hats and holding the pilgrim staffs.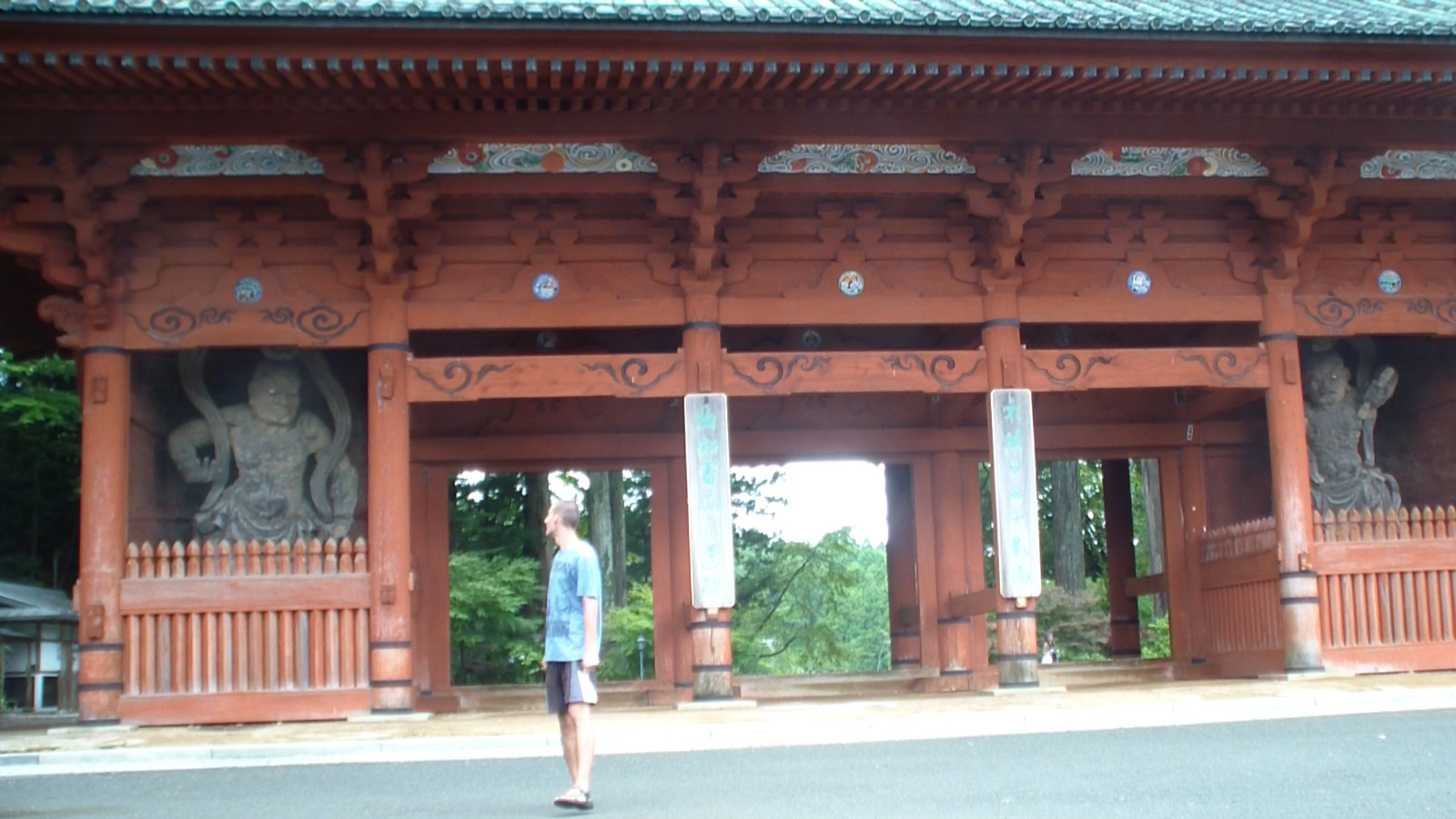 This place is hidden in the mountains with an amazing scenery around. Right at the entrance you pass a big daimon gate (probably the most majestic one we have seen in japan) and then you can choose from many sacred places to visit. Some are free, some are paid but the prices are quite symbolic. Also don't forget to visit the graveyard which feels like a journey through the time to some ancient times of myths and legends. This graveyard is not only full of famous characters from Japanese history but the atmosphere there is really mysterious.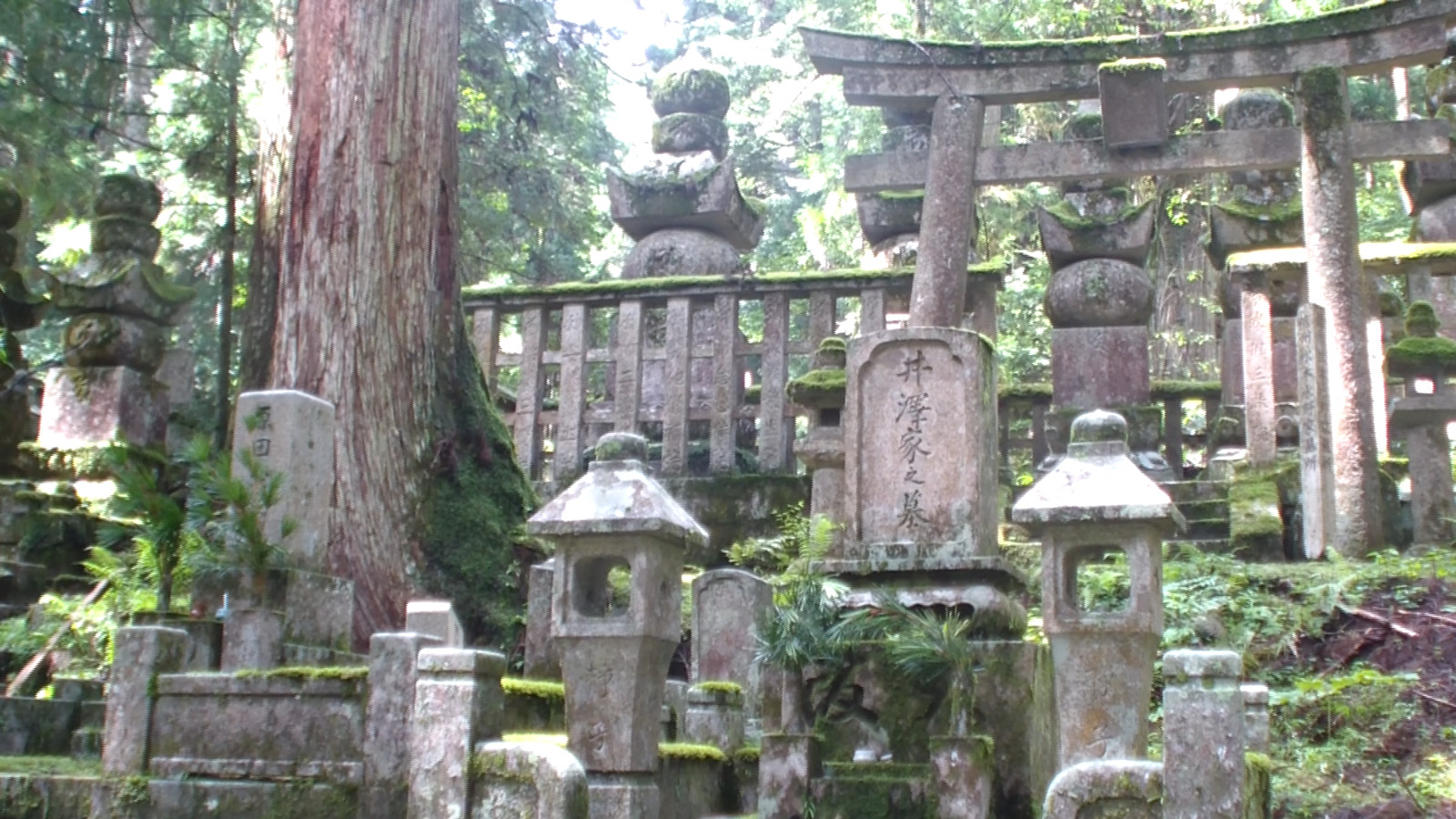 Himeji
It is really hard to decided which one did I enjoy more, if Koya-san or Himeji, I guess I'd rank Koya a bit higher but Himeji was also something incredible. We had huge backpacks so we decided to switch and explore the castle alone. We were two so one was resting at the backpacks while the other one was looking around the castle. Like that we have spent the whole day there. One would say that it is just a castle but it is THE castle!!! I mean, walking around the gardens, watchtowers and wooden hallways of the min castle building really made me feel like a samurai :D. What is even more amazing is that this castle is original which survived all the natural disasters and the WWII.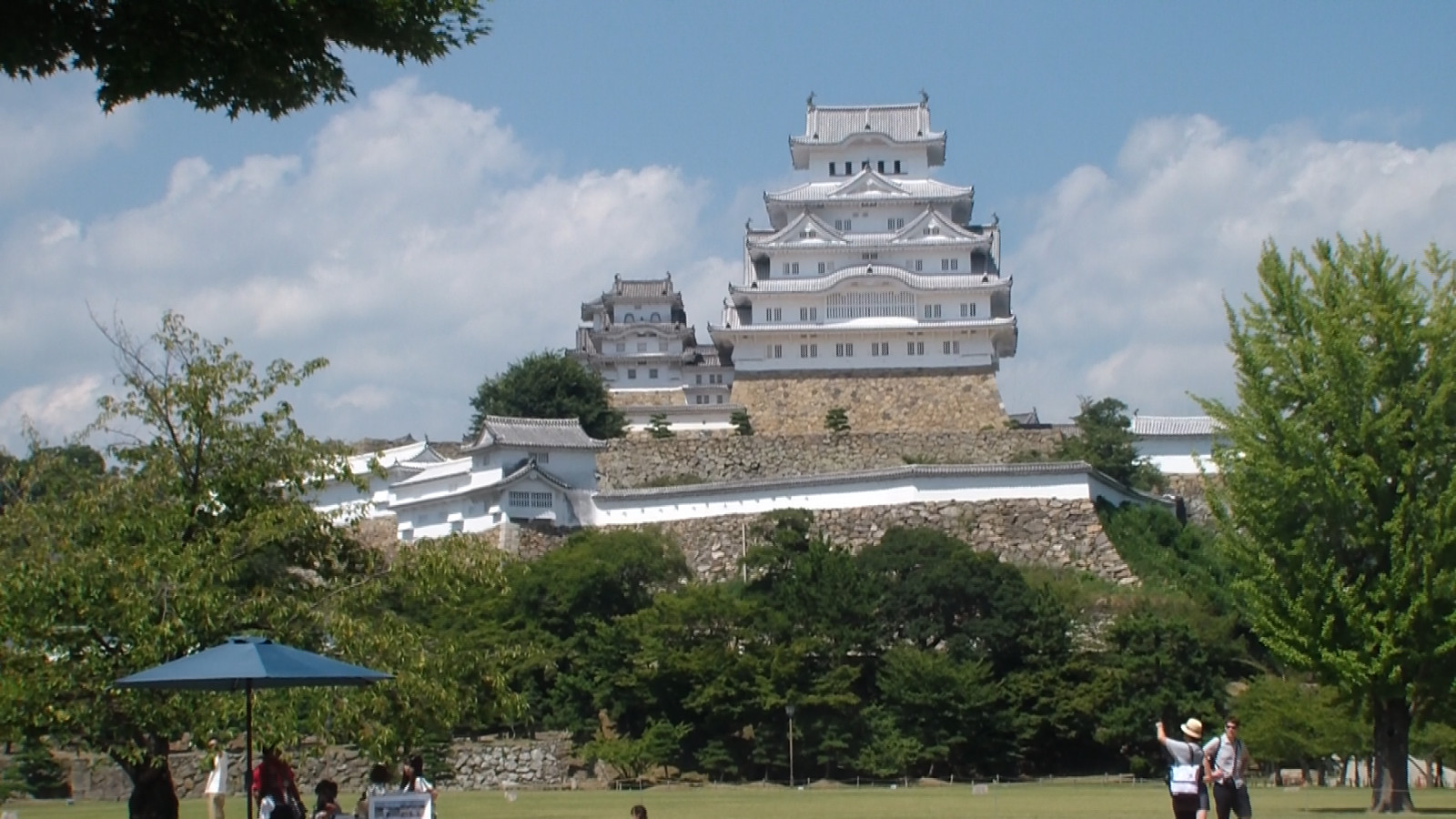 Kyoto
I know this is to be expected but Kyoto is the heart of Japanese culture. We have spent four days just walking around some cool places. If you visit Kyoto, don't just go to a few famous places where are tons of people. Visit as much as you could there because you won't see anything more Japanese elsewhere. This city is a gem of Japanese culture and history. Nijo Castle, Imperial Palace, Honganji Temples, Kiyomizudera Temple, Fushimi Inari, Kinkakuji, Arashiyama are probably the most memorable places but make sure to simply walk around and search for the hidden treasures of this city. Also the outskirts are worth visiting if you want to feel the atmosphere of the Japanese countryside with the green fields and traditional houses.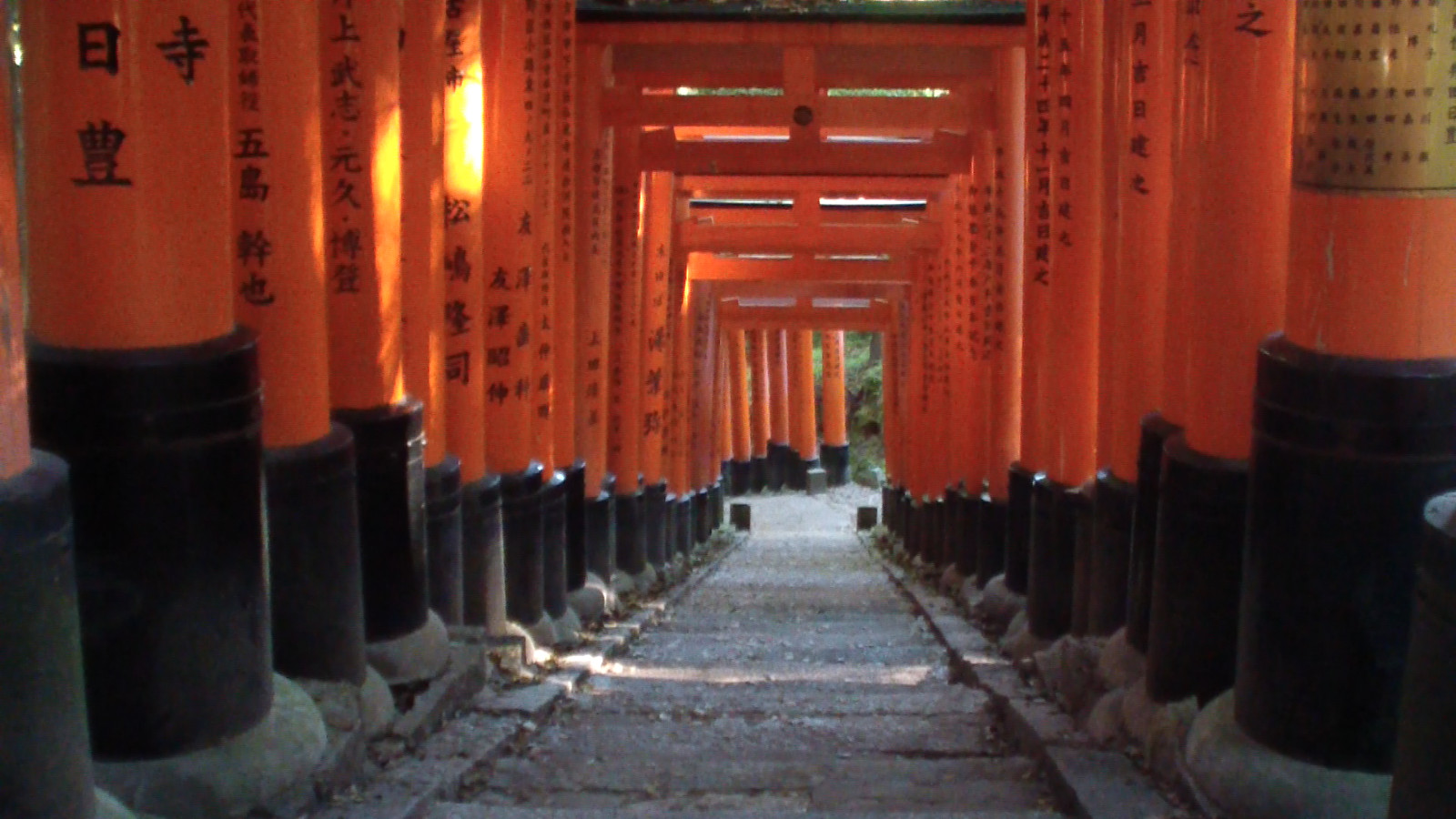 Shirakawa
Ever wanted to visit a samurai village like in The Last Samurai? This is the place for you! This village is basically a time travel experience. Hidden in the wild nature and spectacular mountains you can feel the spirit of the samurai. Also don't forget to visit Takayama which is nearby and also has some nice historical sites such as the traditional houses and streets in the old town. One more place that is close is Kamikochi. If you also want to see a beautiful nature with spectacular mountains scenery, visit this place. There are many trails and paths that will guide you through the most wonderful places. One can understand there why Japanese got an inspiration for most of their myths and beliefs in the nature.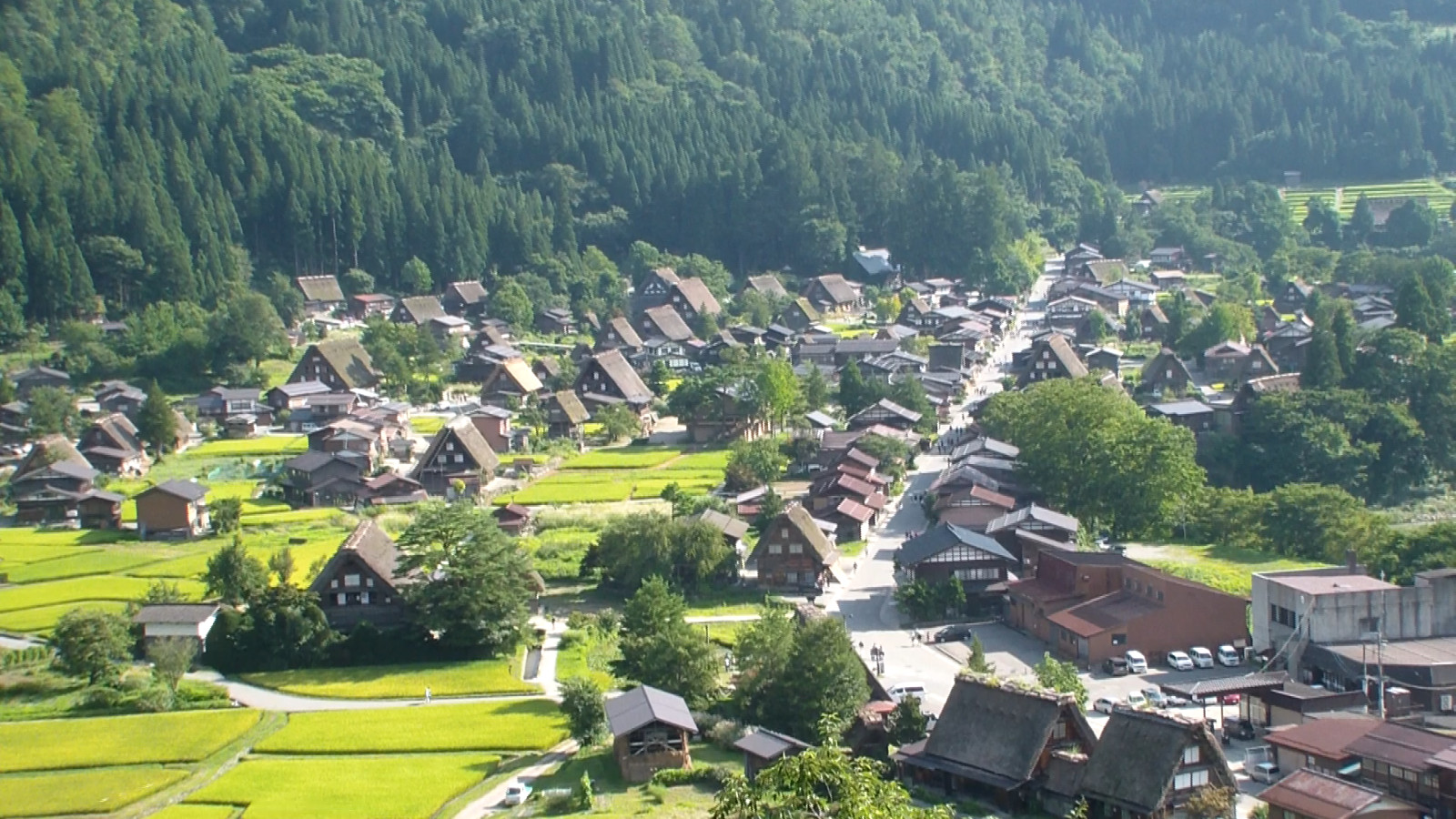 Nara
Also another place similar to Koya-san with a lot of temples and shrines and cute deer flocks that you can even pet. They'd even bow to you, seriously! We've built out tent nearby the temples and in the morning we were surrounded by about fifty deer, staring at us! Quite a creepy experience. But again this place is the materialized spirituality of Japanese people. All the temples are worth visiting, especially the most famous one called Tōdai-ji, where you can see quite impressive huge Buddha statue.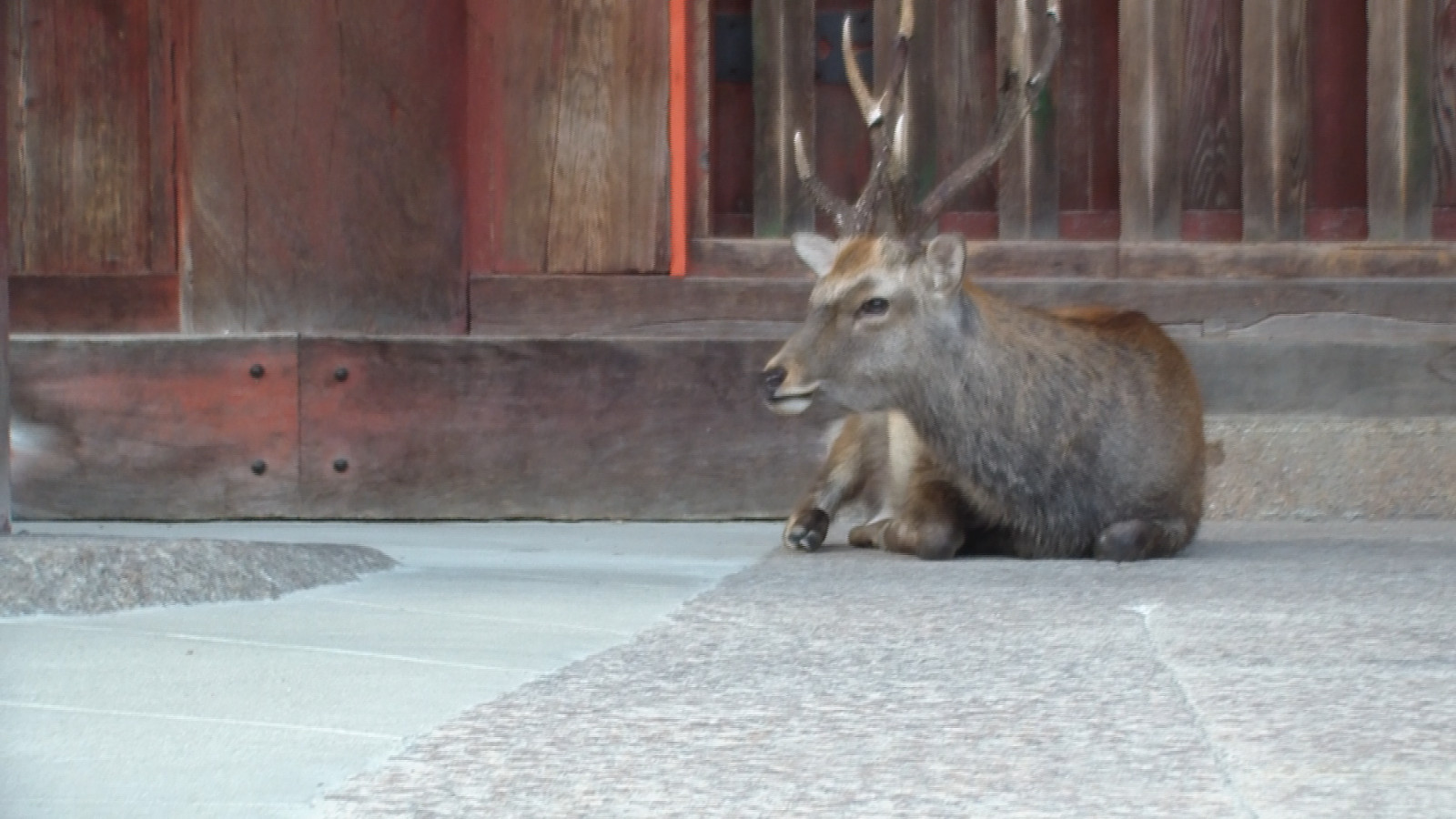 Itsukushima
The famous tori gate in the sea! Yes it is at this lovely island which is located about an half an hour by ship from Hiroshima (in Hiroshima, we found the Peace Memorial quite interesting). There is also a nice shrine nearby the gate and you can also walk down some traditional streets with the historical houses etc. But beware! The deer here...they are far from the cute deer in Nara. Here they attacked us while eating, ate our map, kicked my friend and followed us so we had to literally run away. They even started to plunder our backpacks.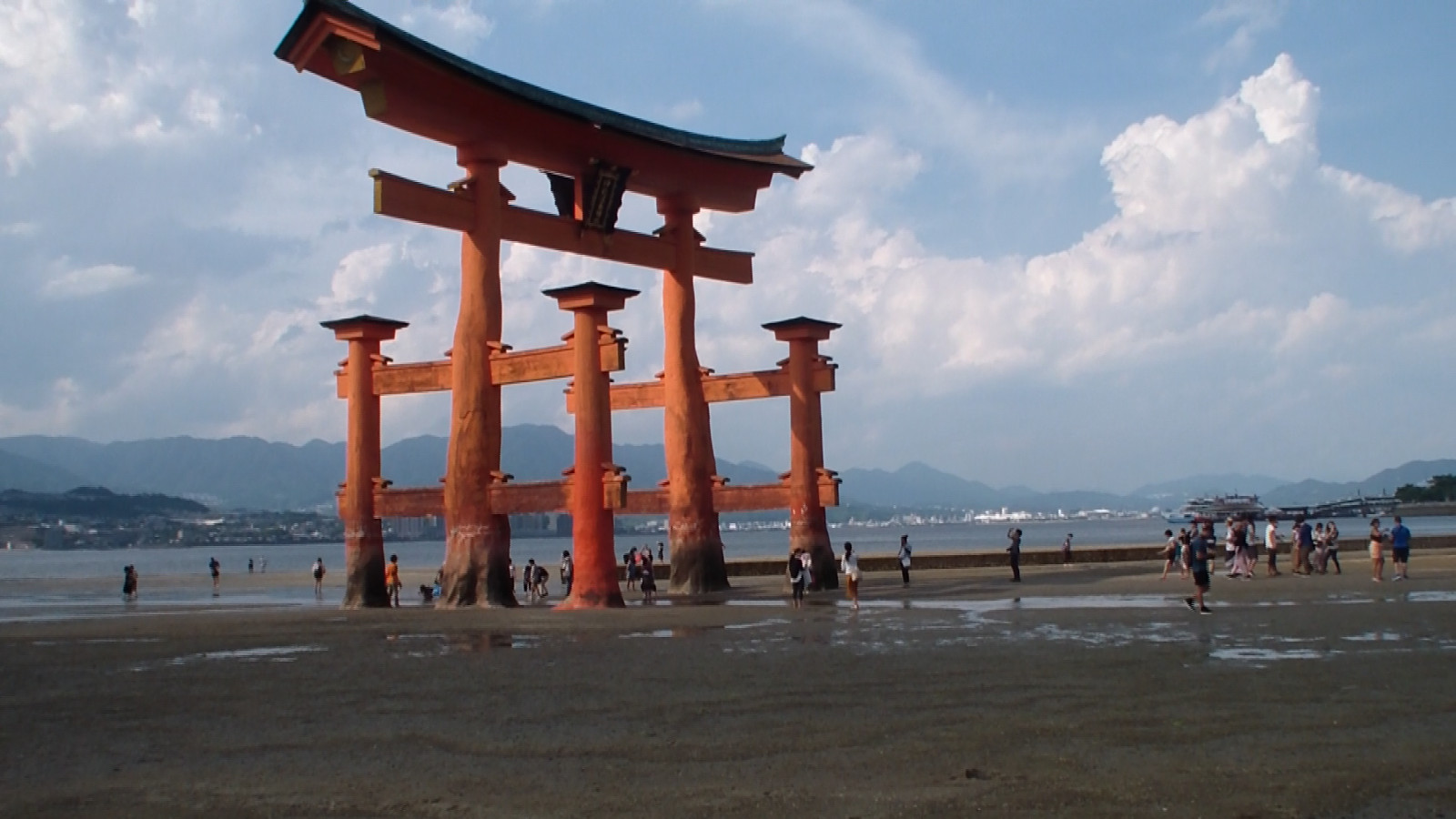 Nikko
There were two things that impressed me in Nikko. First one was the beautiful red Shinkyou Bridge. Seriously, just going there to see this bridge is worth the effort. And the second one is the Toshogu shrine, aka Ieyasu Tokugawa's final resting place. The shrine is full of statues and paintings and decorations which is nice but I was more impressed by the actual Ieayasu's tomb. The place was simple, quiet, far from the crowds and glorious decorations and yet so freaking epic! Along with the huge trees around it has this mystical vibe similar to the graveyard in Koya-san.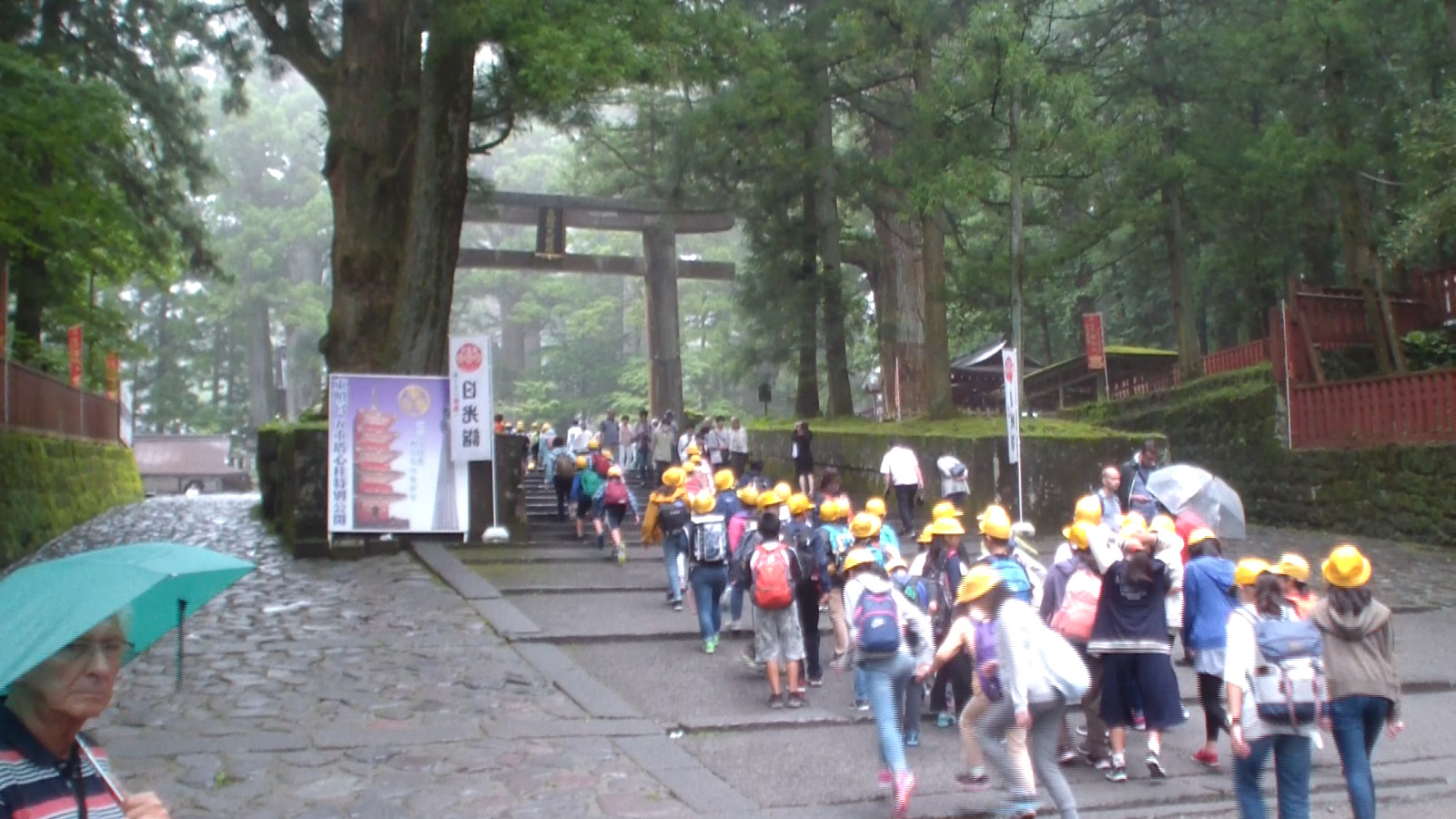 Kawaguchigo
If you want to see Fuji-san, the famous mountain of Japan, go to the Five Lakes of Fuji. Unfortunately, the weather was not good enough for us to see the mountain so we at least made a short trip around the lakes.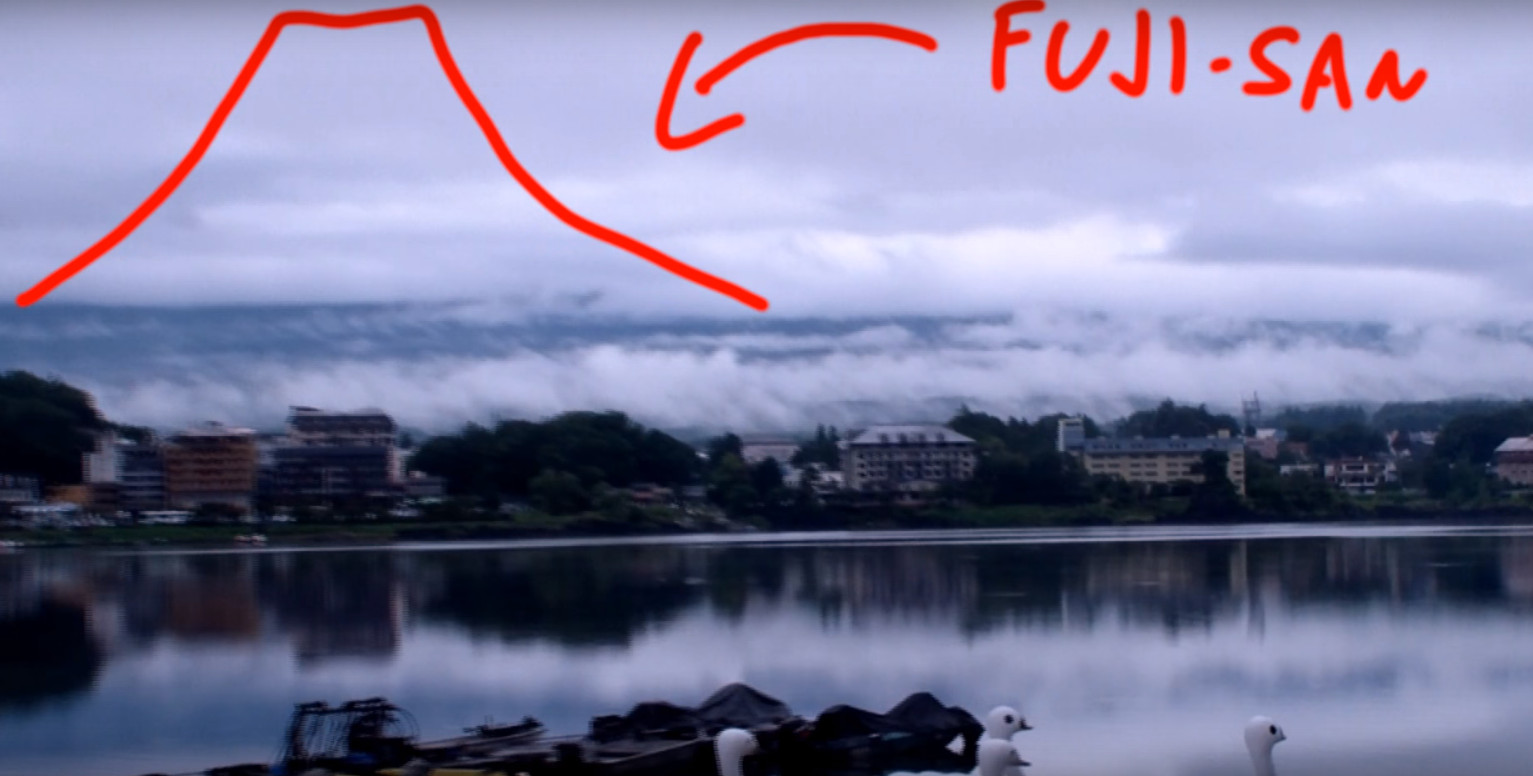 Tokyo
Why do I mention this as the last one? Because of all the famous places on Honshu, Tokyo was the least interesting one. I mean it was interesting to walk around the largest city in the world but there was not much to see. Yea some nice shrines and temples but after what we saw before this was more like a wannabe historical site for tourists. There were some interesting places such as the famous parts like Shibuya and we have really enjoyed the National and Military museums and also the Meiji shrine with its huge Tori gates was impressive. For anime fans of course the famous Akihabara. The shops in Akiba...when you get too deep, you'll never come back alive. Also Nakano Broadway is a great place to buy some anime merchandise.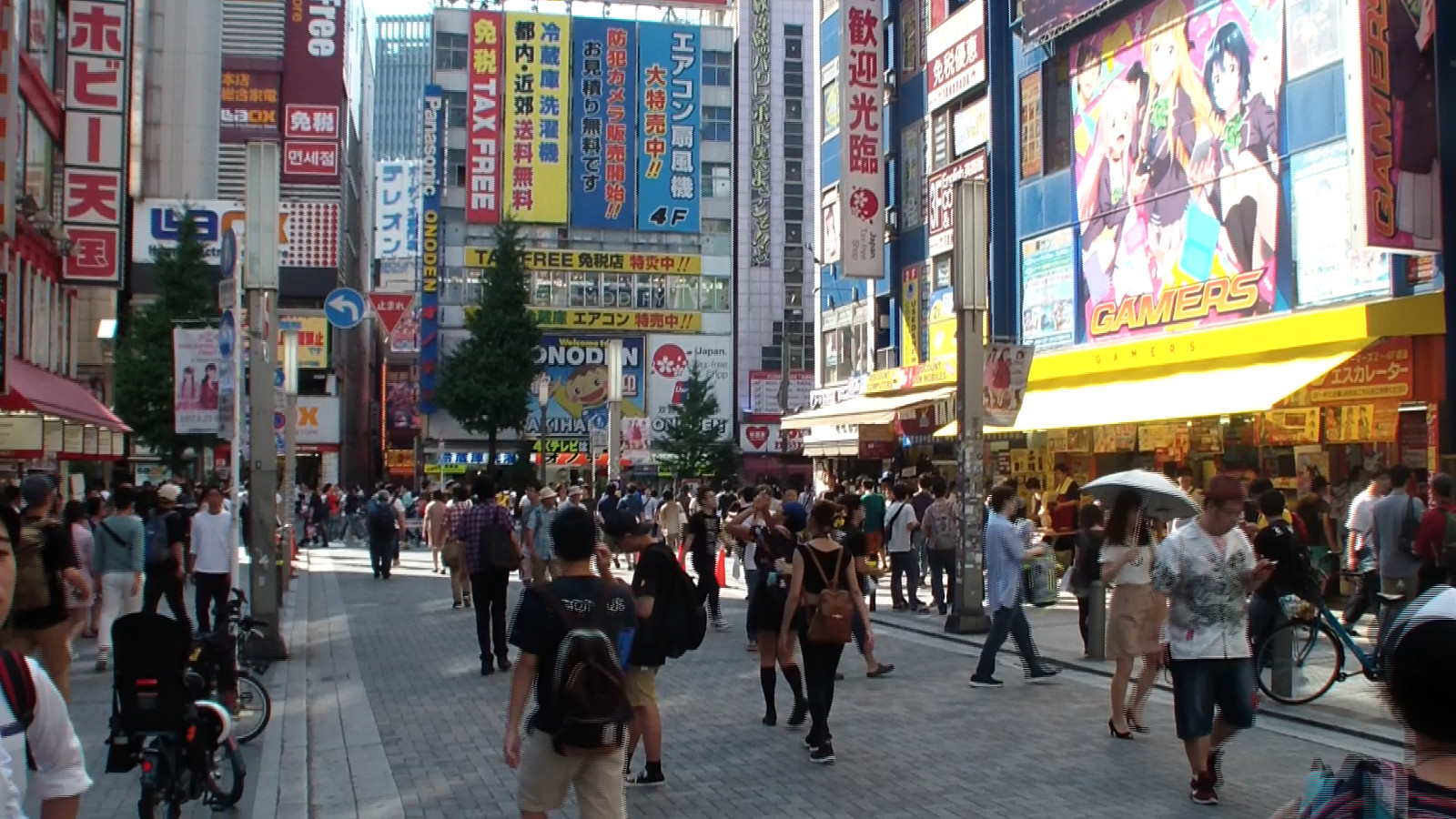 Click here to read the main article about our trip to Japan.